Thank you to all that came to our open house this week.
Parent conferences are right around the corner. Look for a notice home in the next week or so about how you may sign up for your conference.
Cross Street Intermediate School will hold parent conferences on October 19th, 20th, and 21st. During these days Cross Street will operate on a shortened day schedule with a 12:30 PM dismissal time. Hot lunch will be served and bus transportation will be provided.
Conferences will be held in the evening from 5:00 PM – 7:10 PM on Wednesday October 19th and Thursday October 20th. On Friday, October 21st, conferences will be in the afternoon from 1:00 PM – 3:10 PM.
We will be using our online system to schedule conferences. The link can be found by typing the address below in an internet browser: http://www.ptcfast.com/schools/Cross_Street_Intermediate_School
To register for your child's conference you will need:
· A valid email address*
· Your child's grade and homeroom teacher.
Please only select a conference time from your child's homeroom teacher as they will be reporting out information regarding all academic areas.
In addition:
· If your child has an IEP and receives special services you may set up an additional conference with the appropriate special services teacher(s) or support staff.
· Unified Arts Teachers (PE, Art, Music, Health, and Band) will be available to meet during conference times.
At Cross Street School We Ask Questions...We Take Chances...and We Think!
Year End Box Top Drive!
Keep sending in your box tops. Every ten tabs you send in is a dollar for our school. Every 100 tabs is $10!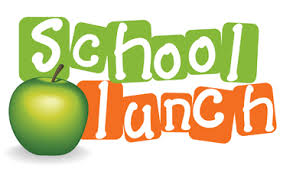 Use This Link To Get Your Monthly Menu