At Cross Street School We Ask Questions...We Take Chances...and We Think!
Important End of Year Dates!!!
Friday, June 9th, 6-8pm, is the 6th Grade Dance. Tickets must be purchased ahead of time with a signed permission slip before June 6th.
Monday June 12 is "Activity Day," Indoor and outdoor games with a day at the beach theme. Students will bring in board games and engage in problem solving.
Wednesday, June 14 is the last day of school. There will be early dismissal at 12:30.
Penny Wars!
The Pie Will Be Placed on Mr. Mancuso's Face
Our esteemed Physical Education Teacher will get the old "Pie in the Face" routine at a school wide assembly.
Raffle tickets to be the one to deliver the pie are on sale now in our main office. The are $1 each.
All proceeds are be used to help pay for our school field trips.
Summer Camp Junior Counselor Opportunities!
The camp runs from August 7-11 from 9:00 am - 3:30 pm. There is an opportunity for students (entering seventh, eighth or ninth grade) to be a counselor in training (for a discounted camp price) that will be immersed in a leadership role with engaging STEM activities.
Power School Parent Portal
Log in anytime and track your student's progress all year long. No need to wait for report cards!!!
You can log in using your child's username (last name first initial ex: smithj) and Password (their lunch code)
OR
You may set up your own account using this link .
Keep sending in your box tops. Every ten tabs you send in is a dollar for our school. Every 100 tabs is $10! If every student sends in at least 50 we could raise at least $1,625!!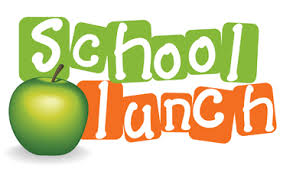 Use This Link To Get Your Monthly Menu