At Cross Street School We Ask Questions...We Take Chances...and We Think!
It is CSIS Spirit Week!
Monday: Garnet and Grey Day (Naugy Pride!)
Tuesday: Twin Day (Partner up and dress identically with a friend)
Wednesday: Sports Day (Wear your favorite sports team apparel)
Thursday: Hat Day (No hats in school? Not Today!)
Friday: Pajama Day (Wear school appropriate pajamas all day)
Mid-Term Progress Reports
Mid-term progress reports are being sent home with students Monday 1/23/17.
The grades you will see are not the final grades for the term. they are only a snapshot of a students progress as of last Wednesday.
Please discuss the reports with your child and set goals for the remainder of the 2nd trimester.
All progress reports must be signed and returned by Friday 1/27/17
Power School Parent Portal
Log in anytime and track your student's progress all year long. No need to wait for report cards!!!
You can log in using your child's username (last name first initial ex: smithj) and Password (their lunch code)
OR
You may set up your own account using this link .
February Parent Group Meeting
Our next PTO Meeting will be held on Tuesday February 14th at 7:00 in our media center. ALL are welcome and encouraged to attend.
Keep sending in your box tops. Every ten tabs you send in is a dollar for our school. Every 100 tabs is $10! If every student sends in at least 50 we could raise at least $1,625!!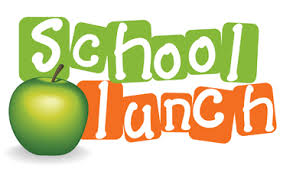 Use This Link To Get Your Monthly Menu