At Cross Street School We Ask Questions...We Take Chances...and We Think!
Report Cards for the Second Trimester Are Going Home On
Wednesday March 22, 2017
Please sign and return the envelopes at your child's parent conference this week.
Naugatuck Town Wide Walk Day & Wellness Fair!
Celebrating Families, Body, Mind & Soul!
Join the movement. Get Up and Walk Naugatuck!
National Walking Day is a call-to-action for Americans to adopt a healthy lifestyle.
Please join Naugatuck Partnership for Children, Sodexo Nutrition Services and the Borough of Naugatuck at our 5th Annual Town Wide National Walk Day & Wellness Fair!
Saturday April 1, 2017
From 10am until Noon at City Hill Middle School.
The school that has the most student participation at the event will be given athletic equipment for their school!
There will be music, healthy snacks, information about services available to all residents, nutrition information, pre-school provider info, counseling services, local gyms and much more! The cost of the event is free but we are asking families to please bring non-perishable food items as a donation.
So lace up those sneakers, grab your family and join the movement towards a healthier lifestyle!
No Pets Please
All Students Need To Be Accompanied By An Adult!
Power School Parent Portal
Log in anytime and track your student's progress all year long. No need to wait for report cards!!!
You can log in using your child's username (last name first initial ex: smithj) and Password (their lunch code)
OR
You may set up your own account using this link .
Keep sending in your box tops. Every ten tabs you send in is a dollar for our school. Every 100 tabs is $10! If every student sends in at least 50 we could raise at least $1,625!!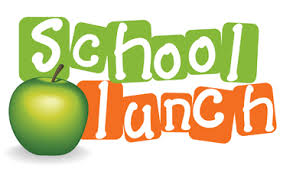 Use This Link To Get Your Monthly Menu