TESTING HAS BEGUN!
On days April 7, 8, and 9 of this week, April 21, 22, 23, 24, and 25 of the week after April Break, and on April 28, 29, and 30 all CSIS students will be taking the new state test. This year's "Field Test" will be a computer based assesment. Students should make every effort to have a good breakfast and get a good night's sleep before each testing session.
Also, since testing for many students will begin at exactly 8:30 A.M. it is imperative that students come to school on time (Before 8:20 A.M.)
If you have any questions or concerns about the testing please feel free to contact the school directly.
School Governance Council Update.
The next CSIS School Governance Council will be held on May 14, 2014 at 6 P.M.
Parent Faculty Group Update.
PARENTS NEEDED!!!
The next Cross Street School PFG meeting will be held on May 14, 2014. The meeting will begin at 7 P.M. If you have any concerns or questions in regards to the Cross Street School PFG please contact Jessica Hernandez by calling 203-723-4947.
NEW LUNCH MENU LINK!!!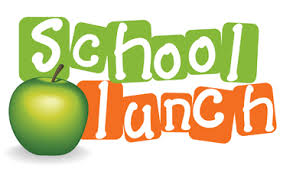 There is a new link to bring parents to the Sodexo website where they can locate nutritional information and the menus.