High expectations for all


In 2015, NPS began to develop competencies in all disciplines for all students in K-12.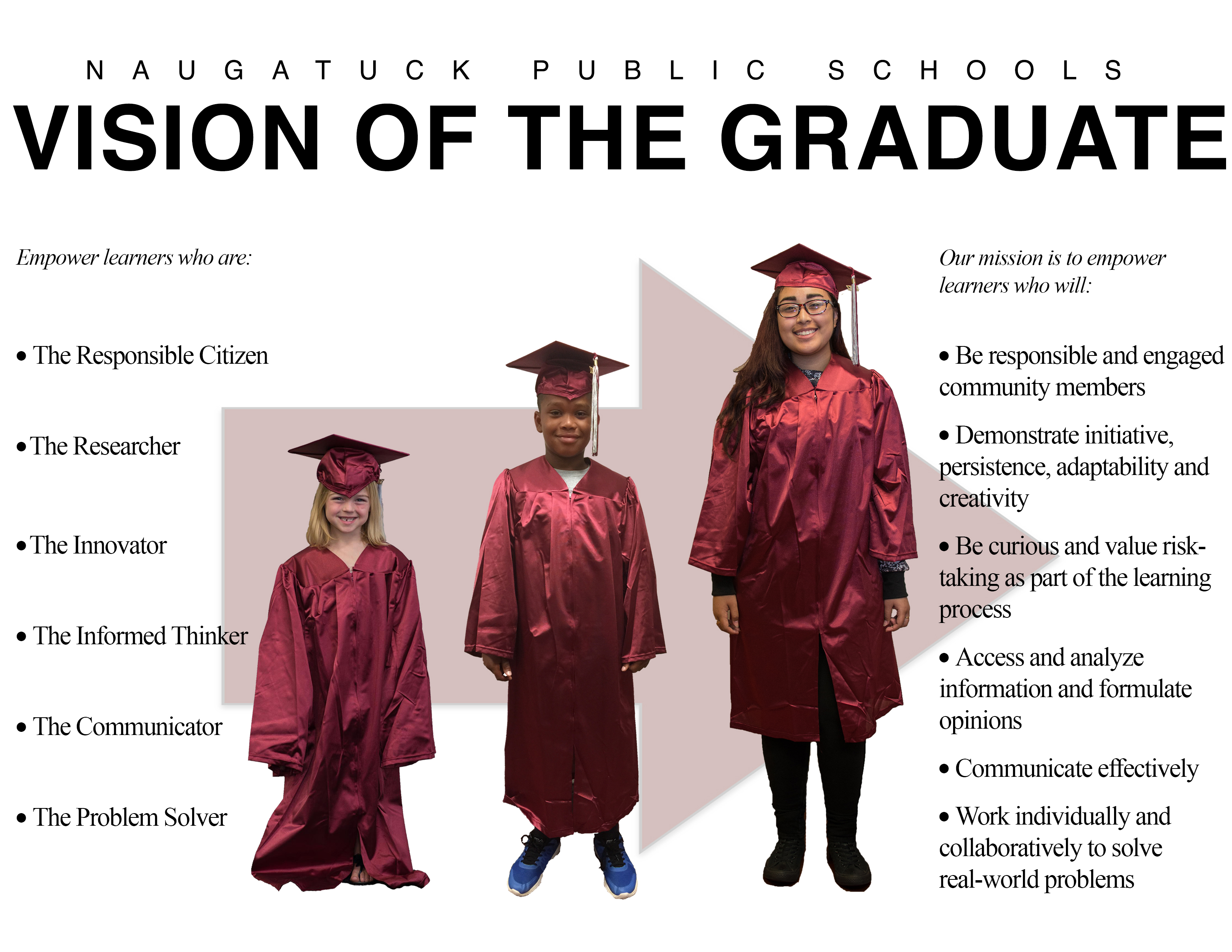 Competencies are statements of expectation - they inform students, teachers, parents and our community about what students need to know
and be able to do when they graduate from Naugatuck High School. Competencies are monitored at every level for every student, but are
benchmarked in grades 2, 5, 8 and 12. This means that students' growth and progress toward competencies are monitored and diagnosed so that
students get "just in time" interventions to assist them on their paths to success.
You can access the competencies online by clicking the Vision of the Graduate. These are living documents that are reviewed, discussed and revised
as we learn more about personalized learning, student-centered instruction, task design and analyzing and using evidence of student thinking.
Competencies in development: Library/Media and Technology, Applied Education, and Social/Emotional Learning